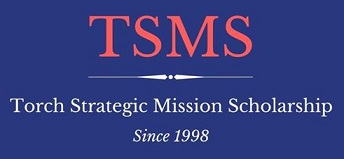 What is Torch Strategic Missions Scholarship Program?
From the inception, the founders of Torch Trinity Graduate University envisioned a theological graduate school that will contribute significantly to the world Christian movement. These early leaders were committed to training leaders from the majority world where the Gospel has least penetrated and where quality theological education is least accessible.

In continuation of that founding vision, Torch Trinity Graduate University and local Korean churches have joined hands to offer the Torch Strategic Mission Scholarship (TSMS) to a limited number of qualified applicants, especially from unreached people group (UPG). As of January 8, 2021, nearly 195 international students from 44 countries have completed their study through the Torch Strategic Mission Scholarship program. The TSMS award is a distinguished scholarship offered to Christian ministers who possess outstanding academic and ministry potential from strategic region of the world. The scholarship includes full tuition, room and board for the duration of a recipient's degree program. For the recipients in the Master of Divinity program, the scholarship extends for three consecutive years. For the Master of Education, Arts, and Theology recipients, the scholarship extends for two consecutive years.
Basic qualifications to apply for the TSMS program
A. The applicant must meet all the qualifications for admissions for any master's degree program at Torch Trinity.
B. The applicant must be a native of a strategic mission country with a vision to plant/build the church in his/her homeland or another place of equal strategic value.
C. The applicant must demonstrate financial needs.
D. The applicant must apply from a missionally strategic country (i.e., from the majority world).