Shalom!
Torch Trinity Center for Biblical Research (TTCBR) is holding Online Classes for winter 2021. Please check the attached files for the syllabi.
Please use the Registration Links below to get information about each class.
If you have any questions, please contact TTCBR. Thank you.
Tel: 82-2-570-7383

Email: ttcbr@ttgu.ac.kr
샬롬!
횃불트리니티성서학연구센터에서(TTCBR) 2021학년도 겨울 온라인 강좌를 열게 되어 안내해 드립니다.
아래의 등록 링크를 통하여 각 강좌에 대한 자세한 정보를 얻으실 수 있습니다. 강의계획서는 첨부 파일을 확인해 주세요.
관련한 질문이 있으면, TTCBR로 연락주세요. 감사합니다.
Tel: 82-2-570-7383

Email: ttcbr@ttgu.ac.kr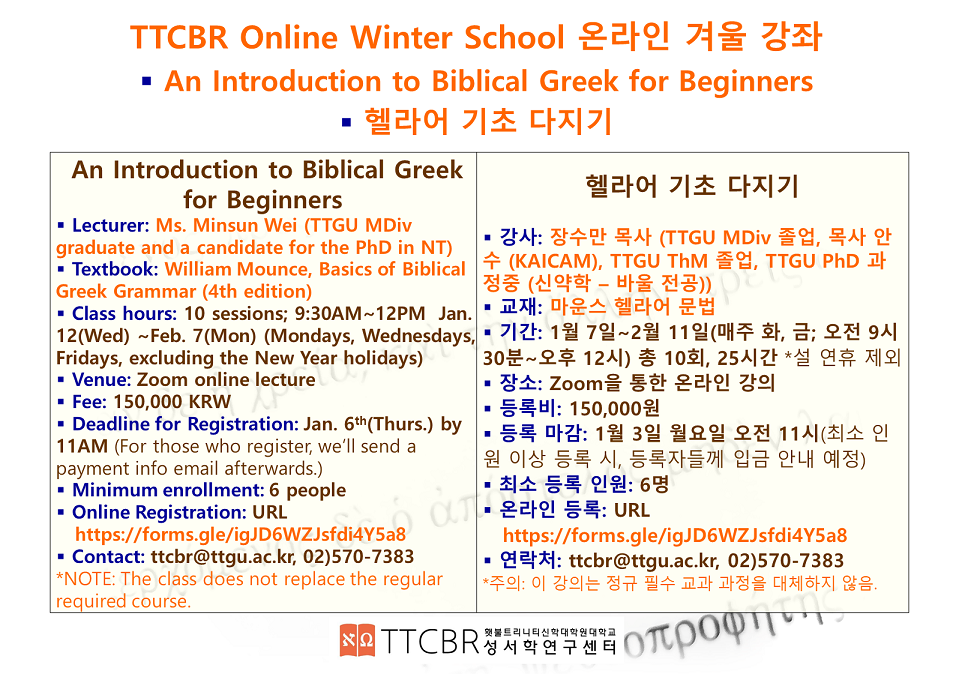 Biblical Greek Registration Link(Registration Deadline: Jan. 6, 11AM)
성서 헬라어 신청 링크(등록마감 2022년 1월 3일 오전 11시)
https://forms.gle/3YVDErXrsxnQ5J9Q7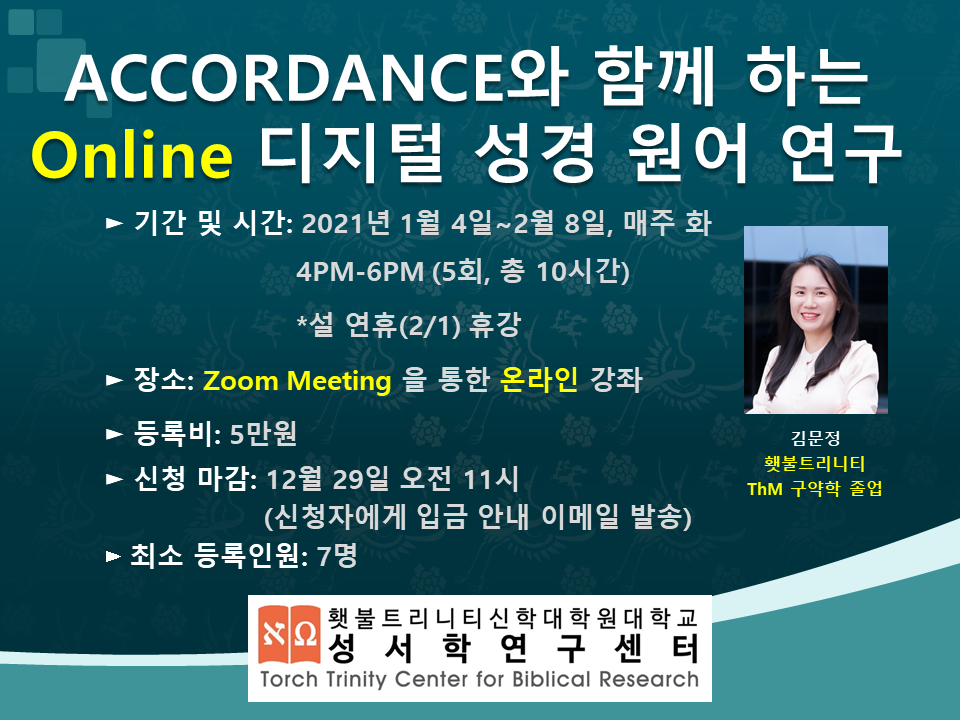 어코던스 강의 신청 링크(등록 마감: 2021년 12월 29일 오전 11시)
*한국어반만 운영(Class in Korean Only)*
https://forms.gle/HfTcF5AjPwtA9ipE7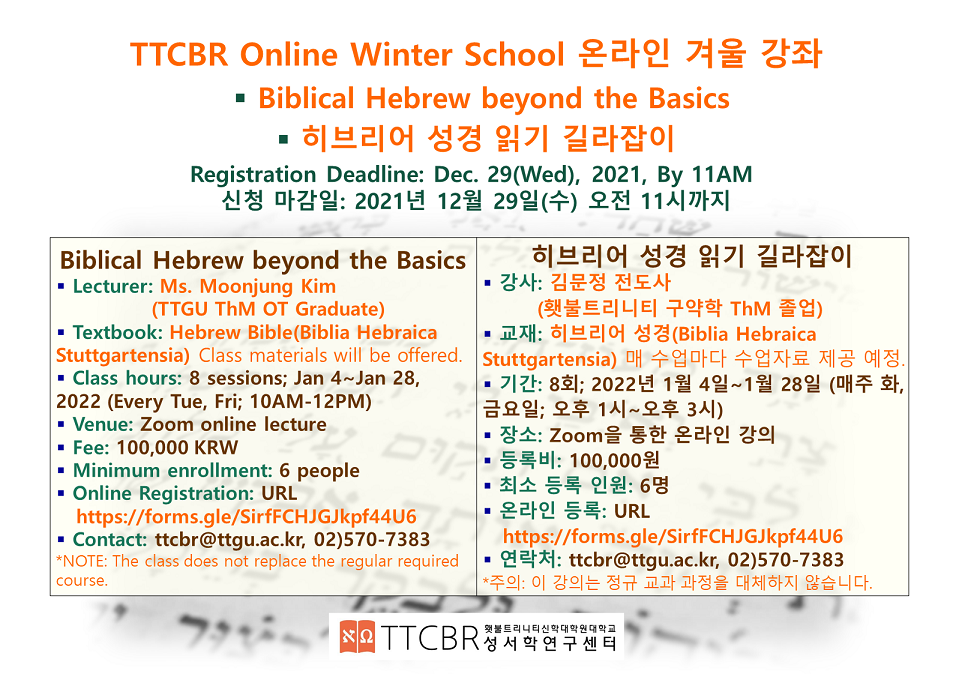 Biblical Hebrew Registration Link(Registration Deadline: Dec. 29, 11AM)
성서 히브리어 신청 링크(등록마감: 2021년 12월 29일 오전 11시)
https://forms.gle/SirfFCHJGJkpf44U6